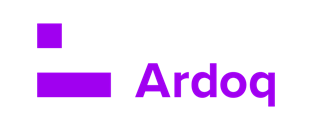 Bold, Caring, Driven / Who We Are
At Ardoq, we are committed to building a diverse and inclusive workforce, which has helped make Ardoq the Bold, Caring, and Driven company it is today. We pride ourselves on being an equal opportunity employer. 
Ardoq is one of the fastest-growing SaaS companies from the Nordics with a key focus on expanding in Europe the U.K. and North America. We have an award-winning product and a reputation for our dedication to enriching company culture. Our innovative, data-driven platform inspires the implementation of change plans in any organization. We help organizations achieve digital transformations. We are headquartered in Oslo with offices in Copenhagen, London, New York, and home offices worldwide. Ardoqians come from over 30 countries, with English as our working language.


Head of Product Design

Reports to: Director of Product Management
We are investing in our future and building an international team. Today we're looking for a Head of Product Design to join us in our Oslo office. #LI-Onsite
You will play a core role in building a design team and design culture at Ardoq to become market leaders with the sharpest, cleanest platform design
  
On a typical day, you will:
Lead the Product Design and the Design System teams
Partner with cross-functional teams in designing strong product solutions for our customers
Prioritize work for the design system to align to the broader requirements of the department and company
Ensure the design system adapts to the demands of the other departments including product marketing managers, product designers, and engineering teams
Work with an in-house team of past customers for user feedback and initial thinking in the design process (scoping, prototyping), and comprehensive user feedback in collaboration with commercial teams
Coach product designers through the translation of ideas and user insights into sketches, prototypes, and high-fidelity designs for the B2B platform
Develop core user journey flows, and happy paths and use data to guide decision making
Create design specifications for implementation and follow up on these throughout the implementation phase
Maintain and control design consistency within the group and across the product platform
We imagine you will bring:
+8 years of experience running design systems and managing UX, UI designers, coaching with best practices, supporting design in cross-functional teams and building transparent team culture and knowledge
Experience building product solutions for B2B SaaS based companies
Experience building a product vision and developing design solutions and processes within your companies
Experience accomplishing and iterating against sketches, prototypes, and high-fidelity designs
Experience coaching and mentoring product designers and building career paths
Experience collecting and summarizing feedback and data to build important user flows agnostic of cross-functional teams and knowledge on how to translate feedback into applicable design prototypes
Experience applying user research methods and usage metrics analysis, and using metrics to evaluate the impact of designs and design solutions
Experience working with amplitude and Hotjar (preferred, or a comparable tool is also fine) to build and track user journeys and performance.
Knowledge to translate high-level concepts into detailed features for complex and technical environments
Knowledge to coordinate the prioritization of the design and design solutions with external demands including marketing and promotion, and against the requirements of the roadmap and our goals
Willingness to work with customers and Amplify teams for guidance on user's thinking, expectations, and behaviors to make more informed design decisions and interest to solve challenging problems and shaping them into powerful and intuitive solutions
An understanding of technical constraints in UI development
The benefits you'll love: 
Work for a fast-growing series D scale-up
Grow your career with our learning & development programs
Enjoy flexible working hours with home office possibilities
Retirement and insurance benefits to secure your future
Centrally located office set up for all Ardoqians to succeed
Employee stock option program
Nordic parental leave & vacation days model
Subsidized lunch in the office option
At Ardoq, you will work with bold, caring, and driven people, bridging business and IT. So come build the future with us! 


Why work with us?
Build a company together

Together, we have a unique opportunity to grow our company by 10 times in the next few years. Bring your best self and let's climb as a team.

Great people

Ardoq is a diverse team of curious, helpful, fun, and dedicated people. They're the kind of people you're happy to spend time with every day.

Meaningful work

You'll have the chance to build a meaningful workplace that fits your particular needs at Ardoq.

Benefits that provide safety

We want you to live well. Ardoq's benefits package is designed to help our employees feel safe about their health, well-being, and future. Benefits include retirement savings, flexible work time, paid parental leave, a stock option program, and other benefits according to your country of residence.
Workplace & Culture
We're constantly building a more meaningful workplace. A place with the right mix of challenges, fun, opportunity, and impact with a diverse group of company-builders.

About Ardoq
We love change. Ardoq reinvents Enterprise Architecture for today's digital organizations. Large organizations can quickly alter strategy and governance, enabling change with Ardoq's actionable, data-driven insights.
We are bold, caring, and driven to empower our customers to navigate their change with confidence.
Are we a good fit for your next career step? Apply today, get to know us, and find out!
Already working at Ardoq?
Let's recruit together and find your next colleague.